Official Time Out Athlete Self Care Luxury Box
SELF CARE LUXURY BOX
for the hardest working bodies.
The best defense is a good offense.

Truth is, if you are close to someone in sports, you have seen you share of ups and downs. The pressure of competing, final exams or coaching, eventually take a mental and physical toll.  It's time for you to blow the whistle and call an Official Time Out.
Made by athletes for athletes.
With 3 student athletes of our own - body fatigue, injuries, and let's not forget the odors are in full effect.  After a year of research and development and help from our daughter, Former Athlete, Coach and future Physical Therapist, Dr. CiCi, we have developed the  #1 Athlete Self Care Luxury Box on the market.
Check out the wellness inside!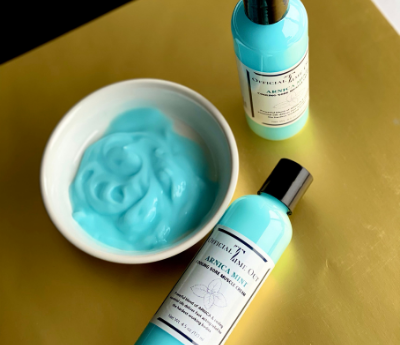 Arnica Mint Cooling Sore Muscle Lotion
Together the benefits of Arnica & Mint are endless. Arnica is derived from the medicinal herb Arnica Montana of European origin and a member of the Sunflower family. Arnica is especially popular with athletes who depend on it to get pain relief and fast recovery from sports-related strains and sprains. Infused with Mint essential oils, you will win big with immediate cooling relief on contact for sore, inflamed muscles. Long Lasting. Great for pre or post game care. 4.5 Ounces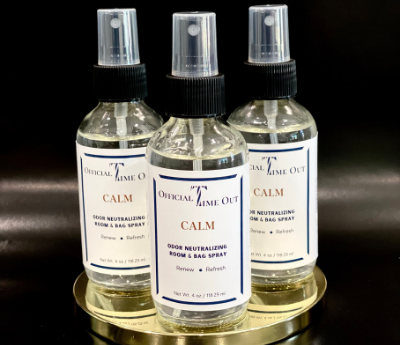 CALM Odor Neutralizing Room & Bag Spray
A Blend of Black Sea Fragrance and Odor Neutralizing compound transforms the smell of any athletes' room or gym bag so you can breath easy. Just as exotic as it sounds, Black Sea is a blend of black amber and vanilla with a top note of plum. With 3 athletes in our home you can guess what our house and cars smell like. The crisp scent of CALM room spray can take on the toughest smelling bags and rooms. Lasts for hours. Great for sensitive noses. - 4 Ounces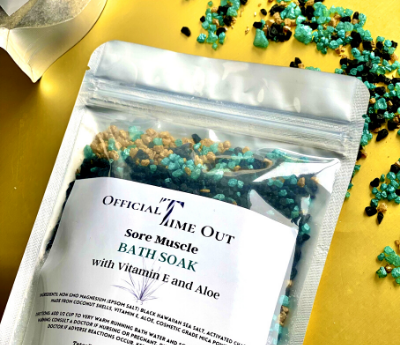 Sore Muscle Bath Soak
Take a deep soak in the bath with low light then rub in some muscle soothing lotion to help usher in a deep, restful sleep. Treat them to this powerful blend of Hawaiian Black salt, Epsom salt, and Aloe to escape the day to day grind of competing. The sulfates in Epsom salt are known to draw out toxins and promote a general feeling of wellness. There's no competition here, just pure relaxation, detox and recovery. The bath soak is a dream come true for athletes who want to relax and feeling better after a tough day. 12 Ounces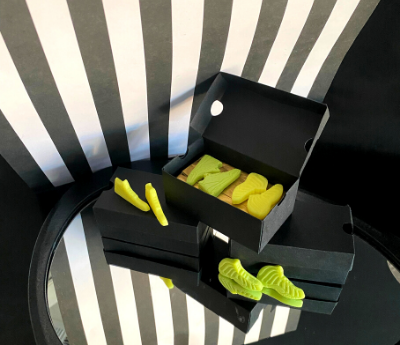 Wax Melts
Don't let the cute shape fool you. The benefits of Pineapple Sage and Lemon are endless. These fresh scents are known to promote calmness and to brighten up a dark mood. Just pop them into the electric warmer and enjoy the refreshing calming fragrances. Made with 100% Soy. Wickless and flameless make them the safest choice for any room. 8 pack of sneaker shaped wax melts packaged in the obvious choice.... a sneaker box!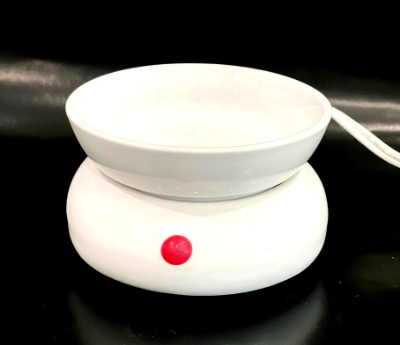 2 in 1 Wax-Candle Warmer
(Sold Separately) Safety is first. Ideal for dorms and bedrooms, this 2 in 1 electric wax warmer offers the best of both worlds. Use the dish to melt your wax melts or use the candle warmer and place a candle jar on top. Relax and set a relaxing mood while the fresh scent will fills the room.
Check It Out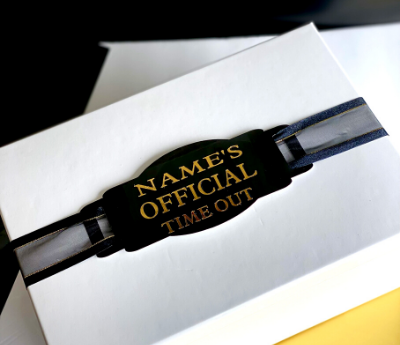 Make It Official
Personalizing your MVP's Self Care Luxury Box with their name in luxurious gold letters makes a classy gift but it will make them feel extra special too.